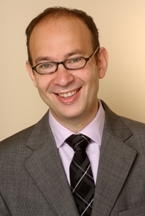 Mr. Grunsfeld has been selected to New York Super Lawyers for the last four years (2014-2017) and is rated by Martindale-Hubbell. This award is granted to less than 5% of New York's attorneys. Gerry Grunsfeld, Esq. Prior to co-founding Lazar Grunsfeld Elnadav, Mr. Grunsfeld spent more than ten years working on some of the largest Personal Injury cases in New York, during which time he obtained several reported decisions in his favor.
Sample cases Mr. Grunsfeld has worked on, include cases involving:
Persons who died or sustained serious injuries after rollovers in Yamaha Rhinos UTVs
Largest LASIK malpractice award in the United States
Babies born with severe brain injuries due to obstetrical malpractice
Serious injuries sustained by construction workers
Children who died due to medical malpractice committed at prestigious New York Hospitals
Prestigious urologist failed to diagnose kidney cancer
Mr. Grunsfeld has built up invaluable relationships with Judges and Insurance Claims Administrators, who respect him as a formidable and innovative attorney. Mr. Grunsfeld received a JD Laws from Kings College London (a top-five ranked UK law school).  
Mr. Grunsfeld is General Counsel to Barkai Yeshiva, and is former member of the Board of Trustees of the school.
Recent Reported Decisions of Note
Lifeguard Licensing Corp. v Ann Arbor, WL 3748480 [SDNY July 8, 2016]
Lifeguard Licensing Corp. v Kozak, WL 3144049 [SDNY May 23, 2016]
Ann Arbor T-Shirt Co., LLC v Lifeguard WL 1323784 [ED Mich Apr. 5, 2016]
Pfeifer v Groisman, 123 AD3d 684 [2d Dept 2014]
UTC Fire & Sec. Americas Corp., 844 F Supp 2d 366 [SDNY 2012]
| | |
| --- | --- |
| Phone: | (718) 947-7476 |
| Cellphone: | (917) 714-8721 |
| eMail: | Gerry@LGELaw.com |